Two weeks ago, I wrote a post about the original version of Early Morning Magic -Fantasyland. We did this one three times and were big fans (obviously). Today we did the new expanded version which started last week. So how did it stack up? Simply amazing!
We arrived at 7:35 am, and checked in pretty quickly and were able to take pictures in front of the train station. We were let in at 7:47am. For those who did the previous version, you will remember that you went to the left and entered by Liberty Square. We liked this way because it gave us our favorite Castle picture stop. Now, you go to the right and enter through Tomorrowland. Sadly, no photopass photographer here for a picture stop, but no biggie.
We immediately went to Fairytale Hall. It was my son's 3rd Birthday and his mommy (aka me) wanted his picture with some Princesses. We got to Cinderella & Elena at 7:58am. Unlike the attractions, here you walk through the regular queue. We were the first and only ones there the entire time and my son got some special attention. We walked out at 8:03am and were with Tiana at 8:05am and with Rapunzel at 8:07am and out the door by 8:09am. Again, first and only ones there. So 11 minutes and 4 princess meet n greets, I'd say that's excellent.
Next up was Under the Sea. I chose to go here because it was the most out of the way and I knew I wanted to end with "it's a small world". Walking through the fast pass queue took about 1 minute and we were boarding at 8:13am without another guest in site. We were outside at 8:20am.
Next up were the teacups, one of my son's favorites. We got there at 8:22am and waited for the current ride to finish before boarding. We were able to ride twice without getting off and finished at 8:30am.
Next up was The Many Adventures of Winnie the Pooh and we were there at 8:32am and again, waited only one car load before boarding. We finished at 8:36am and I went to ride Seven Dwarfs Mine Train while my husband took my son on another ride on Pooh and a bathroom break, something I do not allow him to do during Early Morning Magic (kidding, not kidding).
I started walking through the queue at 8:37am and was boarding at 8:38am. There was no wait, even for the last car. In fact, the row in front of me was empty. I exited at 8:42am and met my husband and son by the carousel and we walked over to Peter Pan's Flight.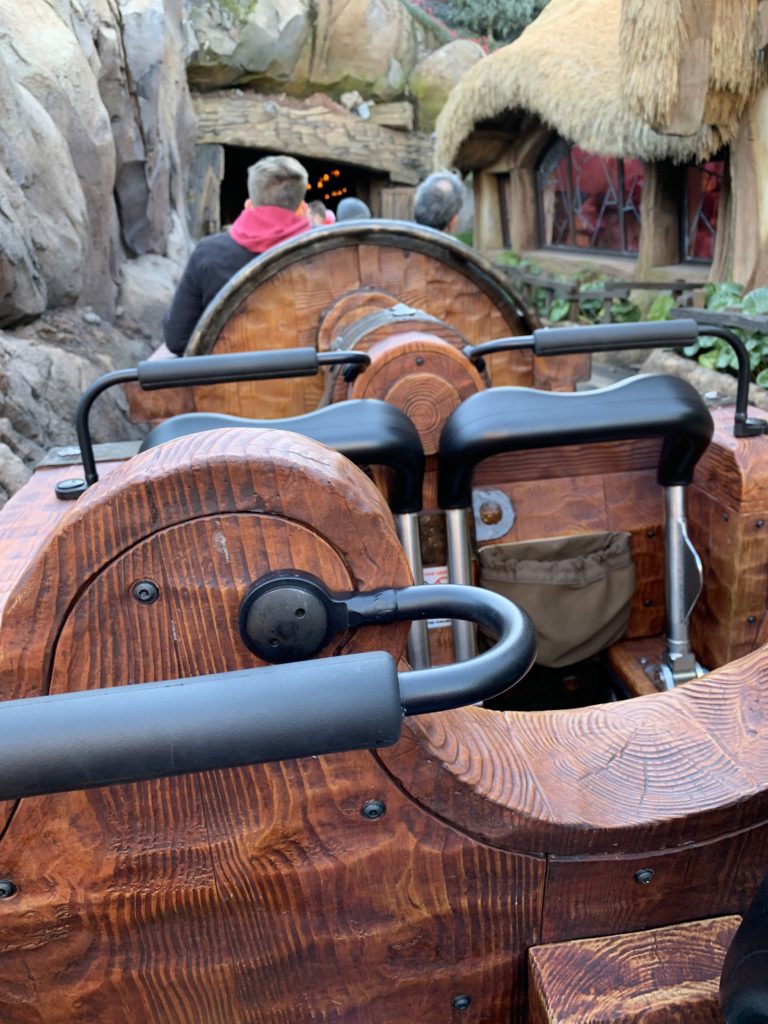 We got to Peter Pan's Flight At 8:46am (with a few pictures on our way there). Here we had about 8 or so people in front of us and we were on our way at 8:47am. We exited at 8:51am.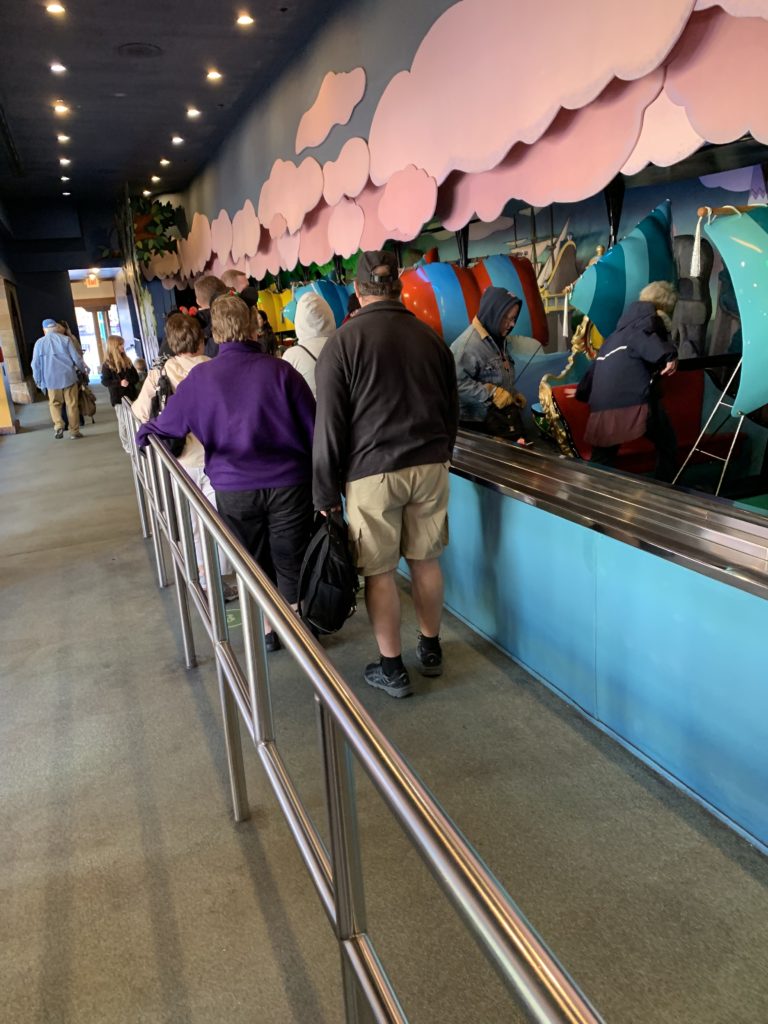 Next up was "it's a small world". I always intended this to be our last ride and the timing was perfect. We boarded at 8:54am.
Now the part that took the longest was getting off. There seemed to be a backup of empty boats in front of us. However, by this time, the park was open, so it wasn't a huge deal. That is why I suggest going on this ride just before rope drop. We exited at 9:10am.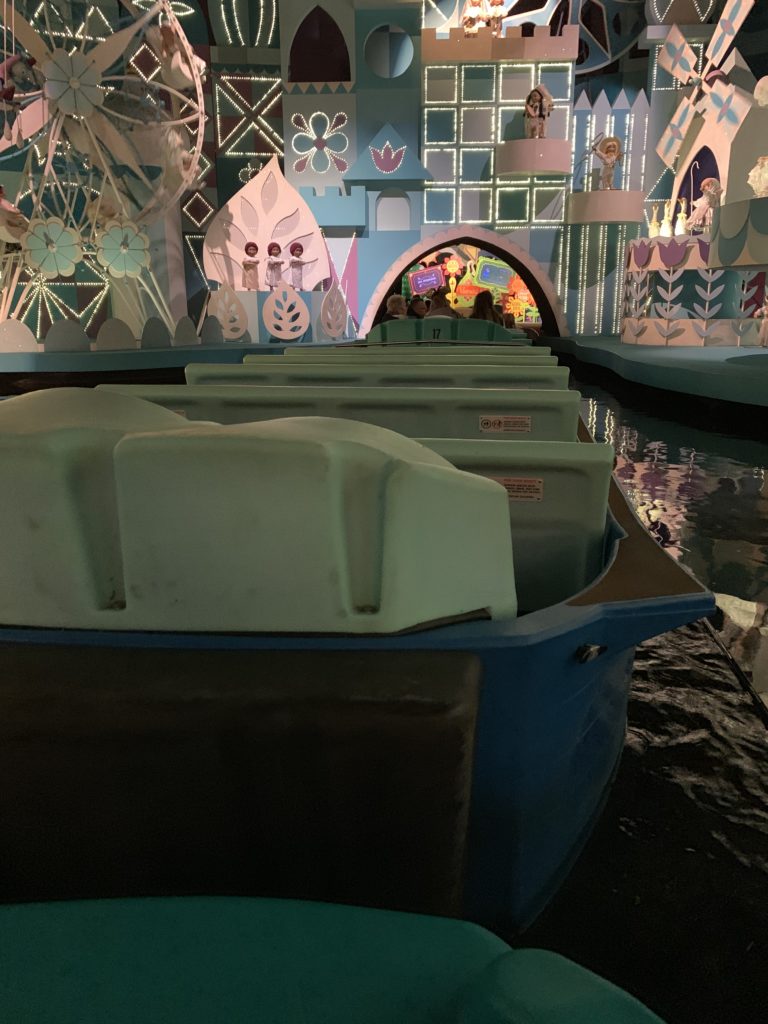 Our first ride after Early Morning Magic has always been Haunted Mansion and today was no different. We got to the entrance at 9:14am and were in the stretching room by 9:15am. We exited at 9:26am and decided to head to Cosmic Ray's for breakfast.
So here is where Early Morning Magic is not as good as it once was. The previous version had an excellent breakfast buffet at Pinocchio Village Haus. Now at Cosmic Ray's, the breakfast is basically the standard Bounty Platter. It's not bad, but it's not what it once was.
However, for myself who is gluten free, it was a bit frustrating as I had to wait over 15 minutes JUST to speak to someone to order my food. After that, it took another 10 minutes for my food to come (expected). I was told that they had 15 allergy meals today and that is why it took so long, but I have to think they need to be better prepared, especially since most people do click the allergy button when making a reservation. Making me stand at the Bay window for over 15 minutes just to speak to someone was annoying to say the least.
My breakfast wasn't much different, though I was given gluten free French toast sticks, waffles (both appear to be Van's) and a chocolate chip and blueberry muffin. It was decent and what you would expect from a quick service breakfast.
I will say that having a toddler, this location is awesome. My son was in awe of Sonny Eclipse and could have stayed there all day.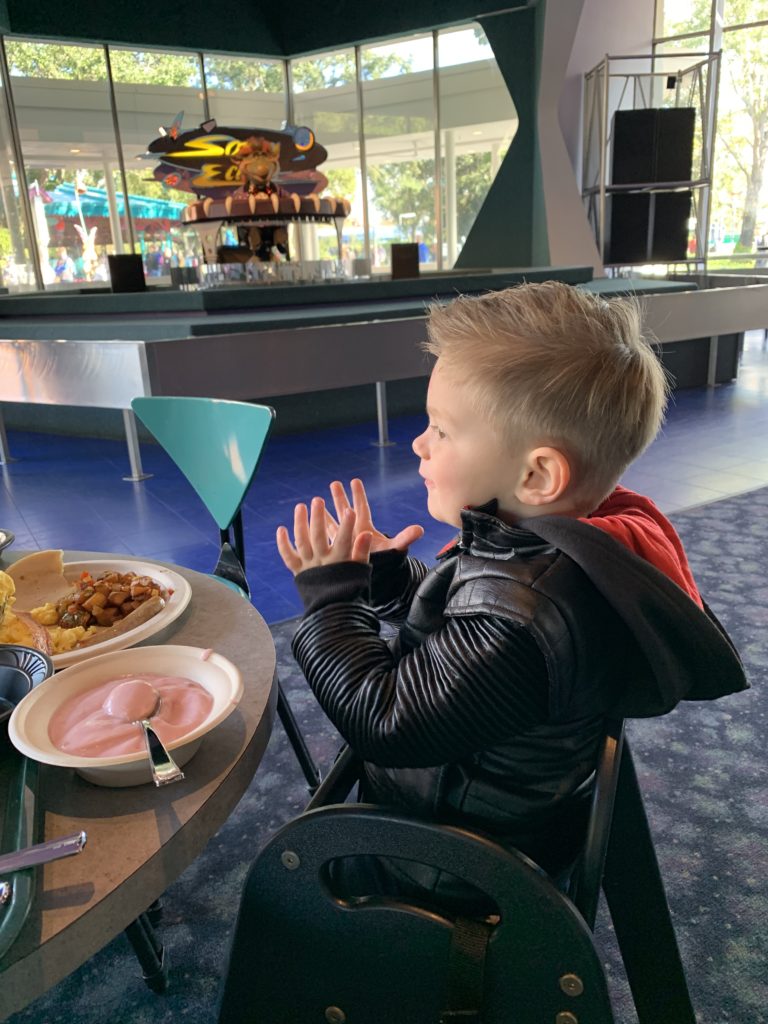 We left about 10:15am. I did see them start to clear some food right at 10am. I didn't go back after that to see if the rest was cleared when we left.
All in all, I love this new expanded format. It gave us such a head start to our day and we were done at 1pm. If you can squeeze this one into your budget, I definitely think it's worth checking out.
To book Early Morning Magic – Fantasyland go to: https://disneyworld.disney.go.com/dining/early-morning-magic/
Here is a video I put together from our morning.