My family and I went to the brand-new Disney on Show last night called Road Trip Adventures at The BB&T Center in Sunrise, Florida. This is Disney on Ice's 36th show and it only debuted last week in Orlando. I have been taking my son to Disney on Ice since he was 9 months old and it is one of our favorite things to do as a family. This show is great but was not my favorite show to date. That title goes to Mickey's Search Party, the show that debuted last year. That show is incredible! So good in fact, we went to see it twice.
But that doesn't mean Road Trip Adventures should be missed. In fact, I highly recommend it. I think for us as parents of a toddler, most of the segments are based on Disney's new Live Action movies such as "Mary Poppins Returns", "The Lion King" & "Aladdin", none of which we have seen yet. This made it difficult for our son (and us) to connect. There was a Toy Story 4 segment that my son loved, but it was very short. And of course, there were "Frozen" and "Moana" segments that had everyone singing along. Now there has been a "Frozen" segment in EVERY Disney on Ice show I have attended in 3 years. There is even an entire show dedicated to this franchise. However, this version of "Let It Go" was by far the best I have seen. In my opinion, "Aladdin" stole the show, well actually, Jasmine. There is some footage in my video below, but I will say I was completely WOWed in person.
We started our evening with the new "Wayfinding with Moana" Meet n Greet add-on where guests can meet Mickey Mouse and Moana before the show. We got there a little less than an hour before the show start time and our son was able to make his own Kakamora mask before Moana came out to teach all the children how to wayfind. Next up, the main mouse Mickey came out to take pictures with all the guests and each guest was given a printed copy of their image before they left to attend the show. Please note that families receive multiple images of the same picture. I had seen a picture of Mickey from the week prior and was able to put together a matching outfit for my son which made for an adorable picture.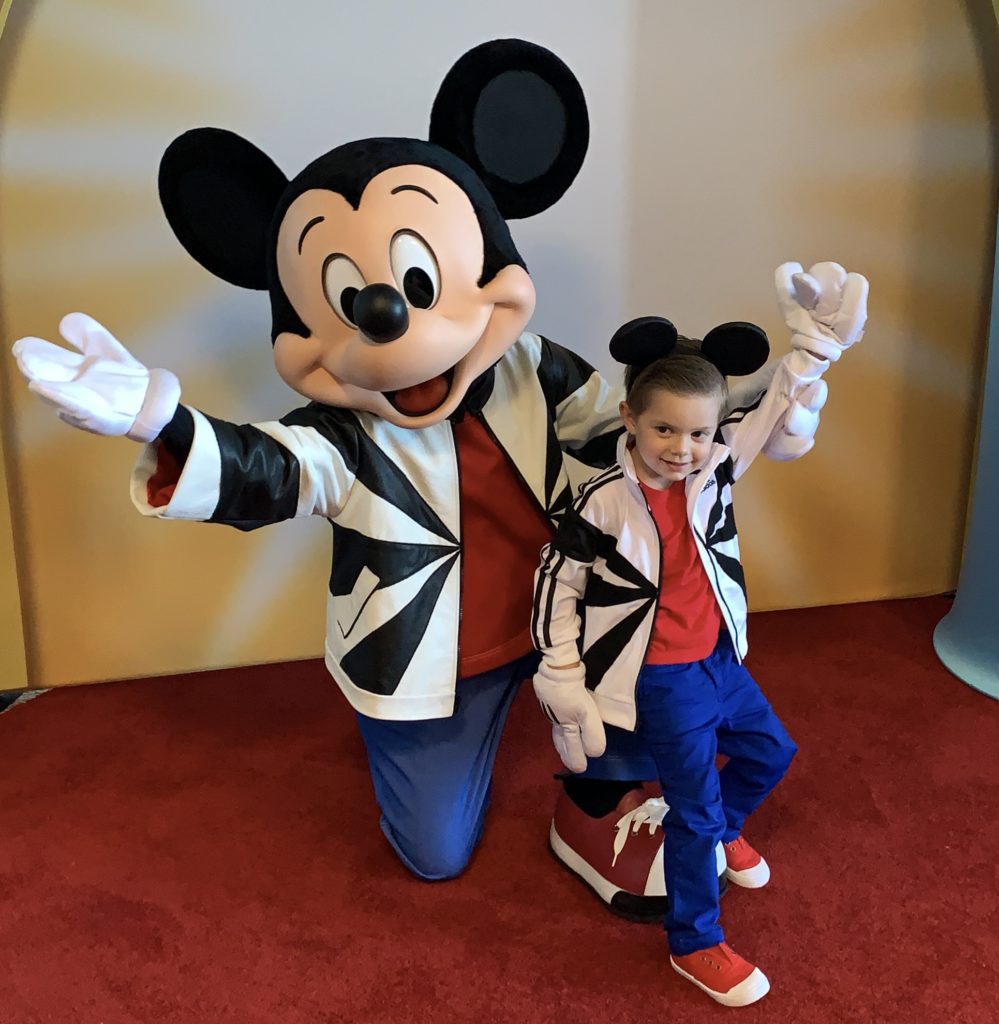 I have to say; this add-on was amazing, and I highly recommend it if you can afford it. It gave our son a chance to expel some energy before the show and he loved a chance to see and talk to Mickey Mouse before the show. The picture lines were well organized and moved quickly and our son had a blast.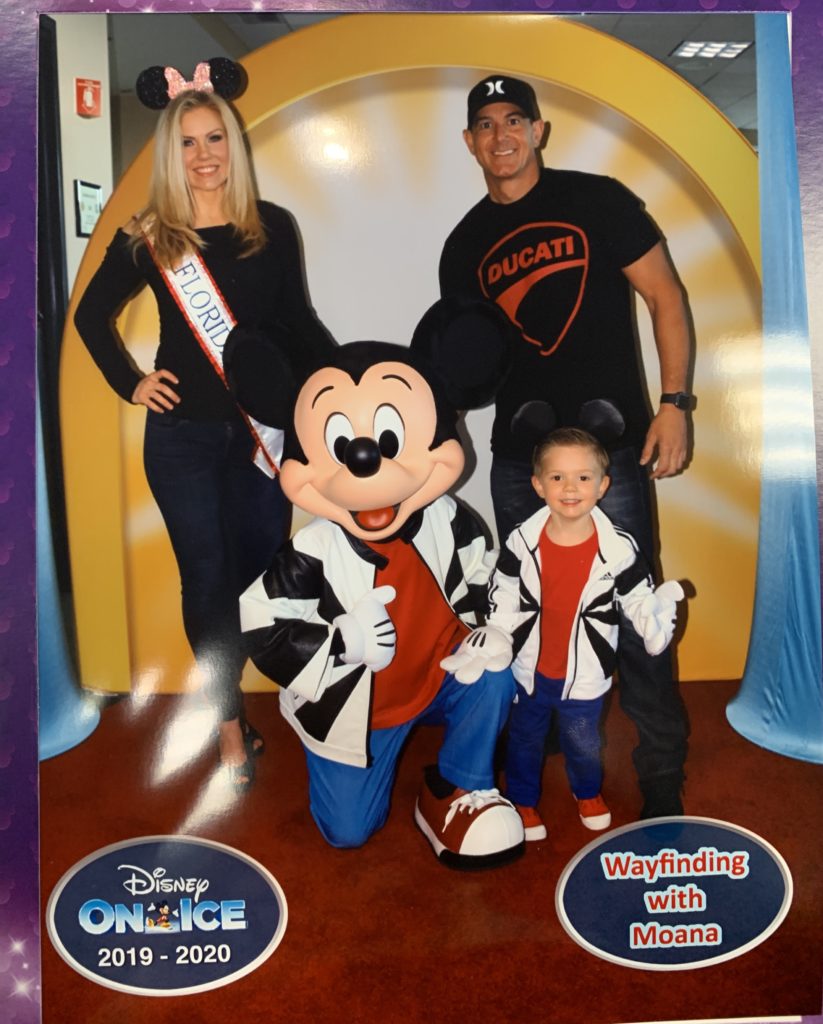 When we left, we were given VIP Guest lanyards to wear at the show. I really do not know why because the event was over, and they gave us no VIP status at the actual show. I guess it was a nice takeaway for the kids but was pretty much useless. So, if you attend, don't think anything special is happening at the show for these VIPs. However, it was a nice souvenir.
This show also had an "Extra Magic Zone" on the sides. Guests in these sections had more interaction with the emcees and some were selected to sit on the side of the stage during various songs or even ride in the car with Mickey & the Gang. I think this is a nice touch and an incentive to purchase these seats. Personally, though I prefer the straight on view of the show.
All in all, we had a great night. The finale song was "It's a Good Time" by The DeeKompressors. If you have been in a Disney park in 2019, you KNOW this song. Our son LOVES this, so much that we downloaded it and listen to it quite frequently. Well, this was a perfect way to end the show and had our son singing this song all the way home. We even had a magical moment during the finale when Mickey bee-lined for our son and gave him a high five. It doesn't get much better than that!